Český překlad této stránky pro vás připravujeme.
HEALING TESTIMONIALS



What each of these beautiful people have in common is their ability to embrace their soul's power, a strong desire for truth, and a peak readiness for positive change. By reading the intimate accounts of their healing journeys with Master Thu-Hien one can be deeply moved and inspired. The journey back to CREATOR is a sacred journey. We thank each person here who so willing shared their personal stories, photos and videos.
"So much happiness.  After my first healing session with Master Thu-Hien, I've awoken to such a deep sense of self and purpose that is truly divine."– New Zealand

"Master Thu-Hien's healing session had an immediate impact on every detail of how I think."– USA
"There is a lot of information given in the Soul Reading sessions that makes all the difference." — Brazil
"Master Thu-Hien is a rare person who stands out as someone quite in-tune with the other realms."  — Ghana
---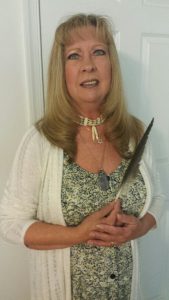 Brenda D.
Thu-Hien has been a continuous demonstration of  the power of the Holy Spirit in my life for over a decade. She has given me healings and teachings that have been of phenomenal assistance to my daily life. She has been my healing doctor for big and small ailments I have had over the years. As I am approaching my 70's my good health and higher vibration has been strengthened and sustained with her aid. I am a practicing and very open minded Christian. Thu-Hien's work is in harmony with what I call the Holy Spirit.
I feel the connection and magnitude of her presence no matter where she may be in the world. She is a major Goddess Mother energy for our planet. The biggest qualities I always feel about Thu-Hien are her grace, virtue, strength and purity. I am honored to have her in my life as my spiritual counselor, teacher and healer. I resonate with her work deeply. She is Angelic."
---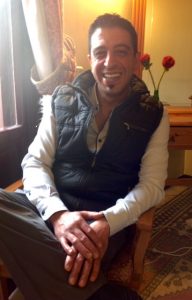 Hausamettin K
"I was very interested in experiencing Master Thu-Hien's unique work. My knees hurt with a very deep pain for 2 1/2 years. It started in the morning & continued all day long, I had seen 2 doctors about my knee bones. They both said I needed surgery. I did not want surgery.
After the first energy transfer session with Master Thu-Hien I was 60% better. After the second session I had no more pain. While Thu-Hien did the energy transfer I could not feel any energy moving but the next days the pain disappeared completely. My job requires that I stand and walk up stairs a lot. I am really grateful for Thu-Hien's help with my health.
The people at my job also went to see her. We all brought her flowers and fruits. Everyone liked her very much and left their healing sessions feeling better. We are happy to know her during her time in Turkey."
---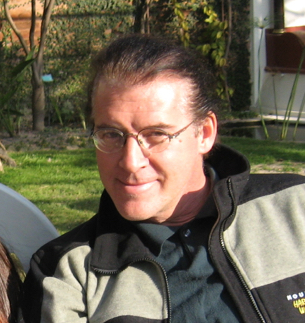 Daniel G. "I thank Thu-Hien for always lifting us up, when, from time to time, we have turned away from the light and see too much the darkness. After a ceremony at my home Thu-Hien's presence lingered in the places that she sat, very strong, very clear, very definite. She was 3-4 times her human size so definitely her head was to the ceiling!  How interesting! When she called in the ancestors, and the mountain spirits of Tibet the room was suddenly thick and crowded with them. My Tibetan wife's family and I look forward to the day when Thu-Hien will come to Tibet and perhaps Nepal to share her healing gifts with others. This photo was taken in, "Garden of Dreams" in Kathmandu, Nepal.
---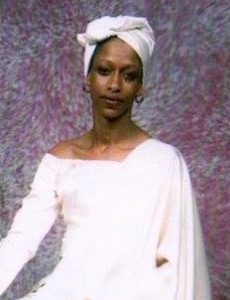 Corliss L.
Thu-Hien is a master healer. She came into my life during a time that I had been to see many big named healers. She did what even the best healers could not do for me. She brought my little girl (inner child) back to me. The child I had lost at the age of 7. I will never forget that moment when she put her tiny finger inside of my hand. This soul retrieval changed my life. Since this time probably over 20 people from my family, friends, and clients have gone to see her at my recommendation. Thu-Hien is in a league of  her own. I have a deeply loving mentor relationship with her that started 9 years ago on my 50th birthday when I treated myself to a birthday session with her. I still read over the notes for my very first healing session with her regularly. They remind me of who I am. As I continue my Priestess walk in the African spiritual traditions I am so honored to have Thu-Hien by my side.
---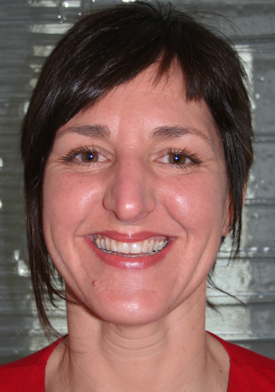 Sarah M. I have been on a long journey to recovery after traumatic yet concealed childhood abandonment. The journey has been solitary even though I've had valuable support along the way. Thu-Hien was the first to actually see inside me.  She was able to recognize the depth of pain and woundness I had been carrying. Plus she was able to articulate to me what it looked like.  She got to the heart of it within a matter of 2 minutes and started the healing.
My healing session with her reached parts that haven't been accessed before. It was very affirming to have been fully seen and have my experience acknowledged. It is profoundly liberating to have the deep ancient wounds healed.
Thu Hien also has helped me connect to the divine in a way that I hadn't begun to imagine was available. I have been discovering prayer and divine love assisted by her deep, graceful, and wise teachings. Thu Hien has helped me articulate my own prayers and develop confidence and trust in my prayer practice. I am very grateful to have worked with Thu Hien and to know divine love is now accessible to me.  I send you well wishes on your own healing journey. Greetings from England.
---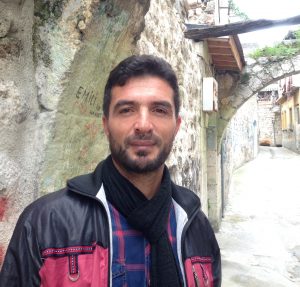 Mustafa M.
"When I met Master Thu-Hien immediately it was like I knew her from before. My life has been hard. I don't have a chance to feel happy much. There does not seem to me to be many good people in the world.  The first time I met her I didn't want to leave her presence because I felt happiness and peace near her.
I live in the Middle East. My family is Kurdish. My grandfather was a man with a beard to his waist. He was able to touch people and heal them too. Thu-Hien worked on my very bad headaches. The first time, I felt a lot of heat in my head for maybe 30 seconds. Then suddenly my headache was finished. I was very surprised.
The next time I went to see her it was because I had furnace smoke caught in my lungs and I could not stop intensively coughing . She put her hand in the air about 10 inches from my chest. In maybe 50 seconds the coughing immediately stopped.
Thu-Hien talked to me about how I create my own reality with my beliefs. She always stressed to me that feeling good has to come from within me. She lightened my heartache. She is a very impressive and kind doctor. I will always remember the peace she brought me."
---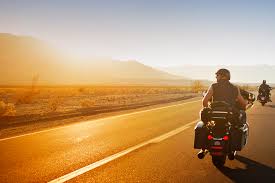 Richard F.
I had a very bad motorcycle accident. Aside from the massive physical damage I had done to my body I did not feel right inside for many months afterwards. I did not know how to articulate that to anyone. When I had my session with Master Thu-Hien the only thing I could think to say to her was that something was wrong. She said "Ah, I know." After that session I was myself again. I asked her what happened. She said that most of my soul had left my body during the crash. She went to the spirit realms and retrieved my soul for me. I was in amazement at her abilities.  I do not know anyone else who could have done this for me. She said, this type of healing is needed for people who have sustained major traumas and that it does not always complete so fast. I was ready to have my soul fully returned quickly so Thu-Hien's work brought the result I wanted.
---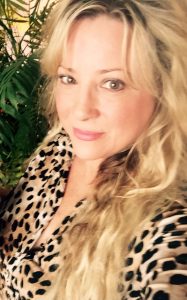 Sherlynn B.
"I have known and worked with Thu-Hien for over 8 years. She has the clearest, purest, brightest Divine Feminine/Goddess energies I have ever witnessed. Whenever I need it she helps me to find my way to the light and my light again. She is a big protector who opens the door wider for me to the holy realms whenever it is time for me to learn something big.
My healings with Thu-Hien have dramatically changed many important areas in my life. She helped me to usher in a healthy soulmate relationship (after several years of being alone) that is very much in alignment with who I am.
She also worked on restoring my home back to it's sacred feeling after I had given up hope because so many dark entities had overcome it. Now my home is shining bright once again for my family. She also helped me with the large acreages of Native American sacred grounds I live on and protect. She helped restore the sacred vibration back, lift the darkness, and re-open the Native American star portals we have here near the Native American medicine wheel that I am a keeper of for the land. We also worked to bring the liveliness of the fairy/elemental energy back to the forested areas that my family's land sits on.
Most recently, she helped me to hold on to the power of my soul when the darkness had totally overcome me. I had been working with other healers and not getting permanent results. It was not until I called on Thu-Hien again that things REALLY changed. She brought in a fierce divine feminine help that totally changed the situation. It just lifted me out of the darkness, shifted the energy, protected me, and gave me big clarity that I did not see before.
Now I am much more able to help myself and others. I am doing great now. She has helped so many people do the same. Thu-Hien has helped me to remember the value of what I have and my sacred gifts. I am grateful to have her as a teacher and healer and grateful to share my gifts with her. I am most grateful for her divine presence."
---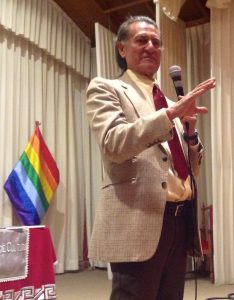 Arturo C.

For me I only ask to hear Master Thu-Hien sing. That is hugely healing and consciousness raising for me. A tremendous heavenly force moves through my body each time. I have never experienced this with another spiritual teacher or master. Her energies are not of this world. I am so thankful that her second home is here with us, in Peru. Also, the unbelievable work she did for my teenage daughter who was seriously troubled at that time changed her life. Thu-Hien was the only person out of many people that my family sought help from who was able to greatly assist her. That assistance lasted permanently. My family is always awaiting Thu-Hien's return to Peru as part of our family.
---
Saski P. For decades, I have been a medical doctor in the field of Microbiology and Infectious Diseases, in Holland. It can be challenging to work in a mostly male dominated environment. Thu-Hien helped me with the healing of certain feminine issues around that which had a long-term negative affect on my body.  During my healing session we discussed on a soul level my bigger purpose for being in the environment I work within. Plus we discussed what was essential in order to proceed on my life's path. These messages not only resonated well with me but they provided me valuable guidance.
I met Thu-Hien while I was doing my shamanic studies in Peru with the Q'eros.  Thu-Hien assisted me with one of my shamanic assignments.  We had very profound and surreal adventures together in the mountains during that time.
---
Camille C. One of my first major experiences with Master Thu-Hien's sacred work was watching an interview of hers. I was totally absorbed. Master Thu-Hien was emanating her divinity off of the screen. I cried with deep feelings that I am unable to intelligibly articulate…
I was at my wits end and sought out Master Thu-Hien for help. I had been experiencing  all I could endure with a toxic work environment. I accepted this situation for the stability it provided me. But I wanted independence, abundance and happiness the most.
Master Thu-Hien did a healing session for me and within a few days I was offered 3 positions that were my dream jobs. I ended up taking 2 of them. I am now an independent contractor doing what I LOVE!
Just like that, Master Thu-Hien's healing helped me to leave the conventional workplace and it helped move me into alignment with my soul's joy. Master Thu-Hien's healing work continues to surprise me with more and more manifesting abundance from sources that I would have never thought possible in the past.
When the pupil is ready the master will appear…. With love and adoration!
---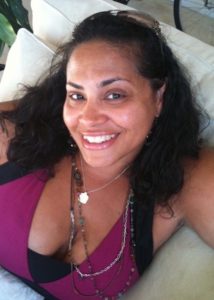 Dayna G.
I have known Thu-Hien for 30 years. From our first encounter at the age of 16- I was drawn to her. From that moment I sensed she was unique. I have watched her progress and transformation from a curiously different teenager to the mature, divinely powerful priestess she is now. It has been remarkable!
As she talked about her work with people I asked her to become a client. She has helped me throughout the years with the physical healing of my body, healing of past emotional traumas and healing negative and harmful family dynamics. The type of deeper and more permanent healing work Thu-Hien did with me I was not able to do for myself with years of therapy. I needed old and heavy energy transmuted.
Thu-Hien has provided me spiritual guidance when I have desperately needed answers. I have worked with her at my lowest points and I have been able to find my light again. Her work has been a tremendous blessing to me and has helped me with big life struggles and my spiritual development. I have done most of her spiritual development programs and my life has improved a lot.
And I have absolutely loved attending Thu-Hien's Goddess events. The teachings. healings and sisterhood energies given there are truly monumental and fulfilling.
---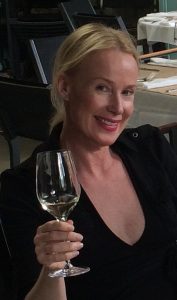 Susan D.
I met Master Thu-Hien while I was touring in Peru. My 2 girlfriends and I were looking for a shaman to work with. We found Thu-Hien at the end of a Shamanic ceremony she was doing with another shaman there. She changed my life and my other girlfriend's life too. Her healings are the best! I sponsored her to come to California and work with my private clientele from my skin care salon, NoFu. Me and my clients love her and her sacred work. We all learn so much about ourselves and transform with her!
Thu-Hien is the female shaman that my girl tribe has been looking for. We had to go to Peru to find her. She is my healer and spiritual counselor. She has helped me to get through tremendous physical and emotional hardships in my life. Cheers to profound evolution!
---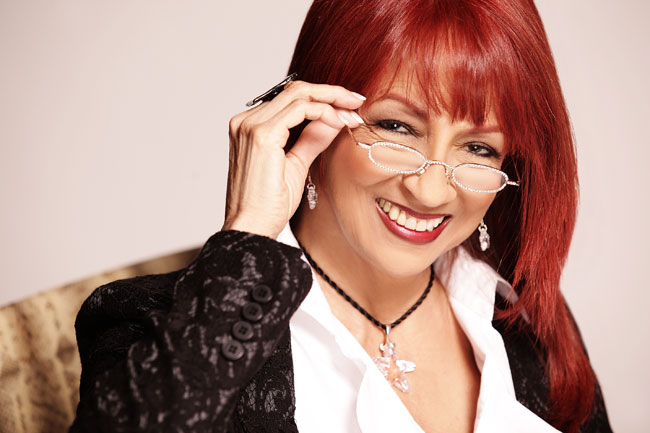 Paula P. Thu-Hien's skills soar to unparalled heights, that are not widely known or understood. Because of this she can help open people's hearts to the magnitude of their own healing potential. My life was so changed by Thu-Hien's work that I included it in my recently published memoir. "Yesterday When I was Crazy."
I am eternally grateful for her insights, counsel, and healing in my life. We worked on overcoming the pain and disability of fibromyalgia, panic disorder, depression, isolation and loss and to reclaim a "life reimagined."
In one session Thu-Hien suggested to me it was time for me to start thinking about romantic love again. I was not ready to hear that at the time. But we worked through it.  That conversation would help me to open the door to the BIGGEST True Love of my life. Thu-Hien helped me to dream bigger and see that it is never to late to find love! I am very happy, in love, at 68!
---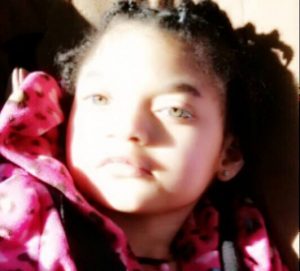 Malika – The healing work that Master Thu-Hien performed on my daughter four years ago, was simply amazing! The first session helped heal her spine because she was never able to sit or stand. After that healing work, with Master Thu-Hien, during Malika's physical therapy sessions she started sitting and standing with the help of props.
Aside from the physical healing I also learned a lot of profound things about my daughter's soul. Things she could not tell me herself. Master Thu-Hien helped to give us new spiritual names and she helped to give me the courage to move from the USA and start my life over living in Trinidad and Tobago. This move was one of the best things I ever did for my spiritual growth. Master Thu-Hien's assistance helped and guided us during that very critical transition time in our lives.
---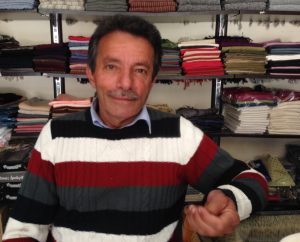 Rashed B.
I had a car accident 3 decades ago that affected my spine and legs.  It caused me to walk unsteady and without much grounding and solid strength in the lower half of my body. I am on my feet a lot showing my silk textiles. In the first 2 minutes with Master Thu-Hien my spine already was different. It was straighter & stronger. So were my legs. We did a few more sessions to anchor in the energy permanently.  My walk is different now. I feel lifted, brighter and more grounded. Thu-Hien is a special woman. I brought my friends and family to visit with her for healing too.
---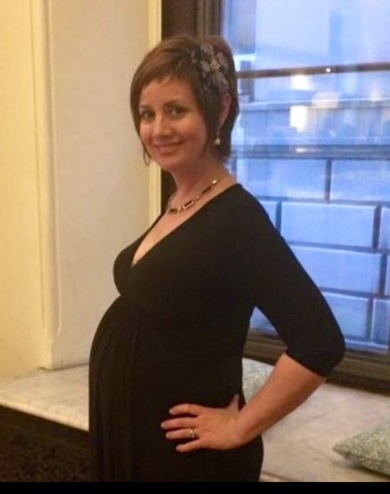 Kimmie L. The first month I started the Life Path Review (LPR) program with Thu-Hien, I found out I was pregnant and I got a new ideal job. It all happened in the same week. The program worked super quick! Both things I really wanted. They had been years in the making. The energy was just not moving in my life and then suddenly the doors flew open. The LPR program that Thu-Hien created was astonishing for me. It gave me a change in perspective in terms of my purpose in life and I got on a whole new life track.  The first time I met Thu-Hien and did healing work with her was over 8 years ago now.
---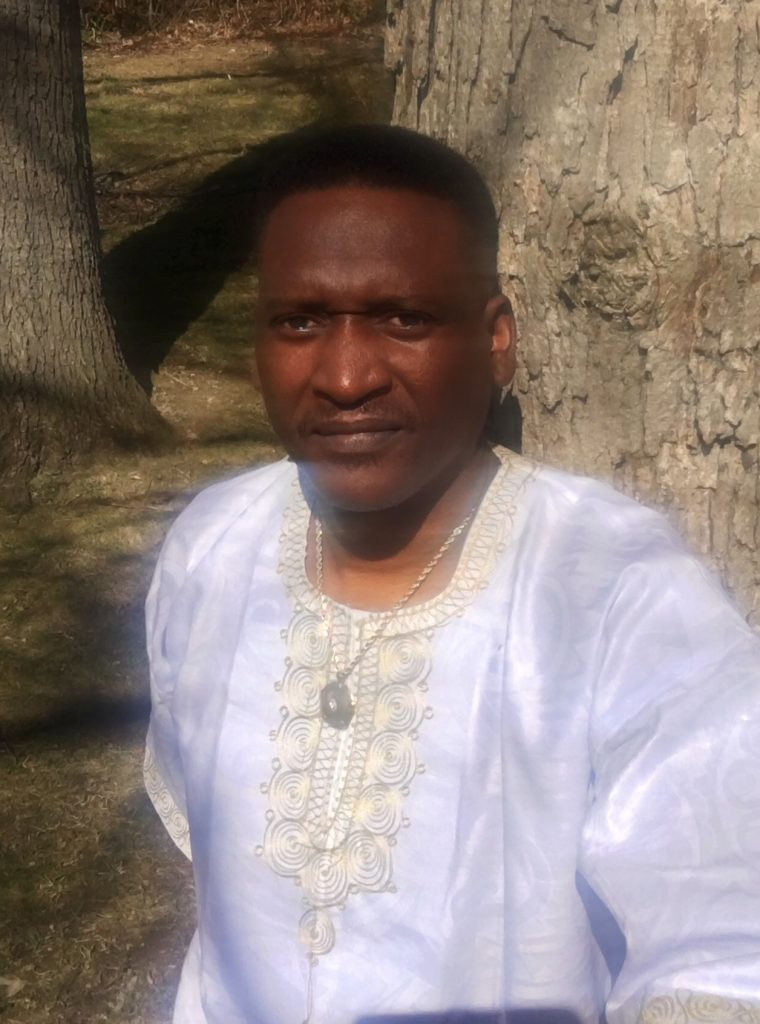 Kasebik  M. I received several remote healing sessions from Thu-Hien. The experience absolutely exceeded all expectations. My body was completely wrapped in a sensation of "total bliss" that lasted for an extended amount of time while my body was receiving healing. It felt like the love of a Divine Mother Goddess. It was a very powerful and rejuvenating love frequency that everyone should experience. The lawyer mind in me had a few questions but by the second session I had answered them.  My African Ancestors are truly honored by Thu-Hien's spiritual service to me that raises my vibration and uplifts me on multiple levels. I enjoy following Thu-Hien's work.
---
Joanne F.
I cannot express thanks enough to my best friend who recommended Thu-Hien. I did many sessions with her focusing on my myself, my marriage, and my extended dysfunctional family relationships. My husband & child also had healing sessions with Thu-Hien. These sessions with her have been life altering for all of us.
My husband and myself have a stronger and happier marriage because of Thu-Hien. I understand myself and my husband so much better now. I am clear on what I need to work on and I now understand how my husband operates in his daily life so much more clearer now. This has allowed me to appreciate him and see him in a light I never have before. It blossomed our love to a level I have never experienced.  Both my best friend's marriage and mine were saved. I cannot Thank Thu-Hien enough.
My life is more balanced, peaceful, and happier because of her care, healing, and guidance. I no longer question what I should do. I know what I should do. She is very specific in terms of solutions and by following her guidance, one can indeed see and feel big progress toward the goals set. My life feels totally different from 6 months ago before I knew of Thu-Hien's work.
---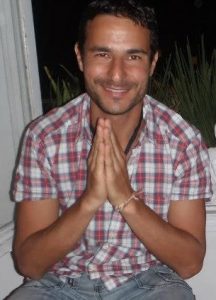 Dimitris L.

I did weekly healing sessions with Master Thu-Hien while she was working in Greece for the summer of 2016. My focus was on making a much healthier lifestyle choice that I seriously needed the inner strength to make. I accomplished this difficult goal through her very effective energy work. My energy felt cleaned and changed after that. It made a big difference in my life. I truly enjoyed our sessions. I learned a lot of interesting things about myself and I switched to a more empowering life path.
Thu-Hien even came to my birthday party. They told me to make a wish. I said, "No wish.  I don't want anything to change. I want to keep my life exactly like this forever." It was the best summer of my life so far.
---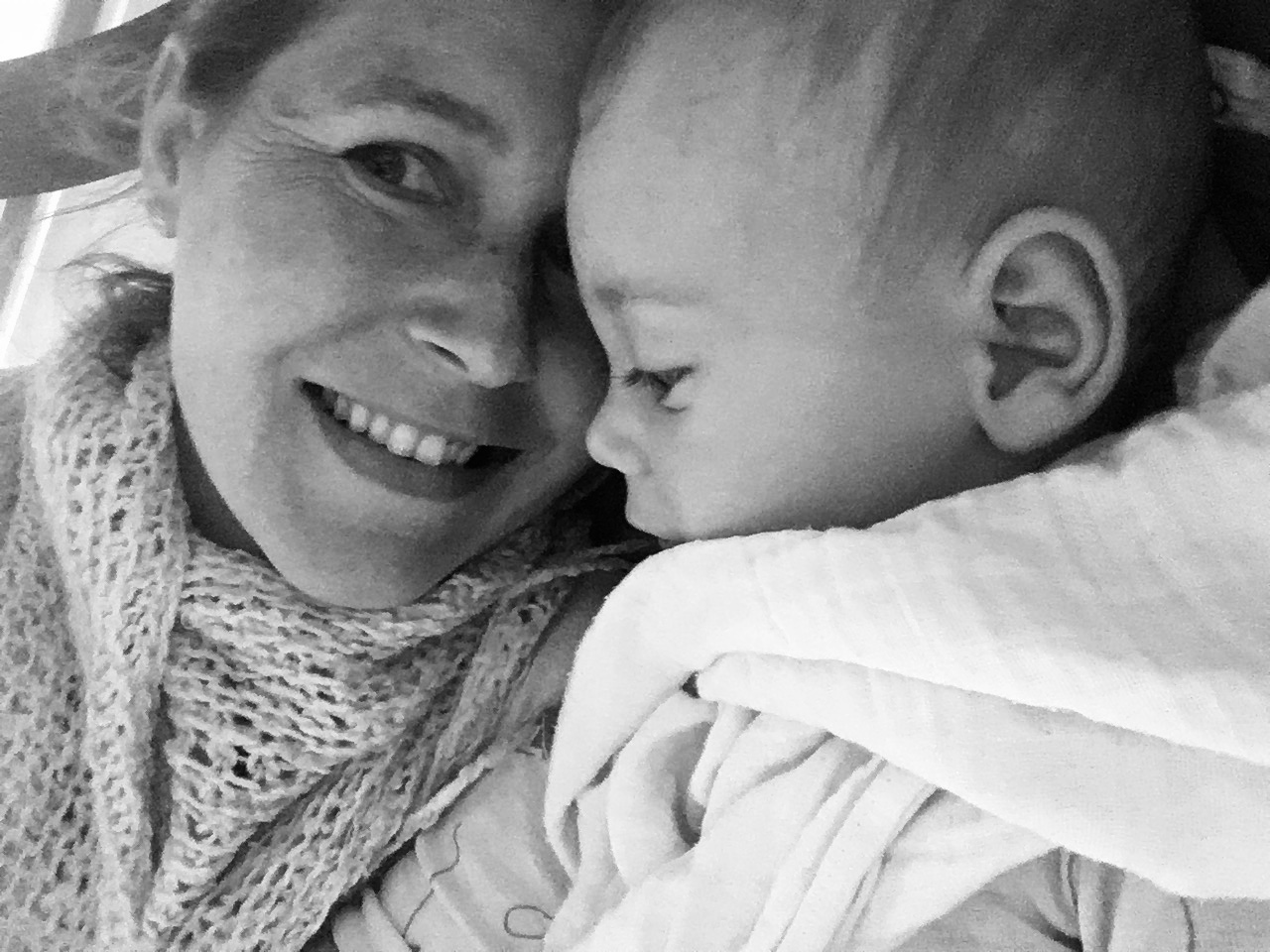 My name is Suzan, from the Netherlands. I was fortunate to meet Thu-Hien while traveling in Peru. The soul reading that Thu-Hien, gave to me, blew my mind. She told me about children that I teach in dreamtime. New spirits without karma that are preparing themselves to live on earth in the new world. One off these souls is my son that I lost a few years ago halfway through the pregnancy. There was also an important insight about his father. With that insight, I could come to an acceptance about what happened in that relationship.
Thu-Hiền told me about some previous lives and their connections with my life as it is now. In this life I am celebrating the joy of dance and the health that it can bring for men and women. Additionally, she also showed me a lifetime as a Druid midwife conducting ancient birthing practices.
In our numerous sessions I came to a better understanding about the sacredness of life and the universal force that is connecting life on this planet and beyond. The sound she sang in my ear at the close of one session, felt like homecoming.  That sound was where I came from and where I will return.
A lot off work was done on my sacred female organ, the womb. The womb work healed many traumas of the past.  After these sessions I got pregnant with ease and by surprise with my beloved son. Even after 3-years, Thu-Hien is still in our lives today. I thank Thu-Hiền for the wonderful work she does for our planet and individuals like myself.
---
Kat B.
When I met Thu-Hien she saw in me a need to connect to a spiritual/healing community. She invited me to her bi-monthly spiritual development events. Over the course of that time I rarely missed one. She was that spiritual focus, plus the healer and teacher that was so needed!
I am a child of the 50-60's. I was exposed to a lot of fascinating spirituality. After many years of not having spiritual people around me Thu-Hien and her events gave me a place to feel at home again.
Through her care I become a spiritual healer myself. She helped me nurture many important aspects of my spirituality. We did a lot of deep work together that helped my soul.  Her healing sessions with me have brought me increased clarity and helped me to move through some difficult areas.
As a witness to Thu-Hien's work over the years, it has fostered in me, a deeper understanding of service to others. Additionally, the depth of her loving humanitarian world service is the most inspiring, amazing, moving gift I've ever witnessed . She is a blessing!! I am so grateful to know her.
---
Video Testimonials
Sadik – 1.17 minutes
Claudia 1.08 minutes
MORE VIDEO TESTIMONIALS COMING
Paula –
Shelly –
Susan –
May –
---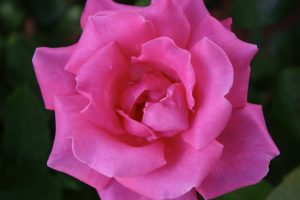 Folayan A.
"Working with Thu-Hien allowed me to change levels in my life absolutely and completely. I had received a healing session from Thu-Hien, and when I did, I made a quantum leap in my life. She was instrumental in a lot of the major life shifts I have had. I recommend her for anyone wanting to move forward quickly in their lives. She is a gifted catalyst for major change. I have also attended some of Thu-Hien's Goddess Nights and they are fabulous for women wanting to shift powerfully in the company of beautiful loving women of similar intention."
---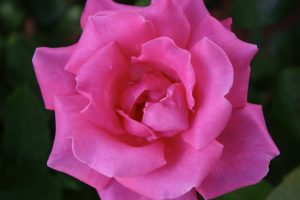 Ayanna S.

"Firstly, the energy work that Thu-Hien does is so powerful. I have done a couple of sessions with her. The first time I experienced the energy work, the next morning, I barely had enough energy to roll out of bed because my body was processing so much change.
Learning about my past lives was so enlightening too. It served as great grounding to help me understand myself more.  I needed that very much. I leave Thu-Hien's sessions feeling so light and glad. Unforgettable experiences!"
---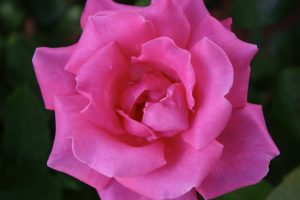 David J.

"I come from a family of 8 children. A few years ago, most of my family members  had individual healing sessions with Thu-Hien. My mother was the catalyst for this. After she had worked with Thu-Hien she wanted all of us to work with her.
Recently we had a family session with her that really helped us to unite better and come together, after we had been having a lot of family friction. For my family to bond was something I had been wanting the most.  I was very pleased with the healing experiences we have had working with Thu-Hien."
---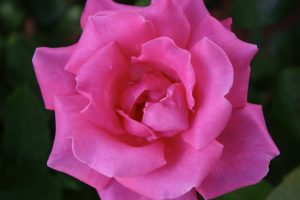 Joe A.

"My session with Thu-Hien helped me to find direction when I was lost. I was able to get momentum on my path after my healing with her. The session was very valuable."
---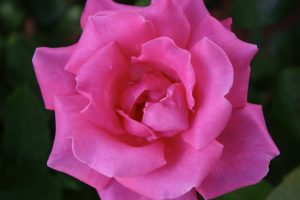 Fayette P.

"Master Thu-Hien' is so naturally immersed in her divine feminine energies that it makes her work evermore so beautiful, powerful and awe-inspiring.
I did deep healing work with her for several months and it completely changed the course of my life.  I feel aligned with my soul. I am a totally different person now. Her work was monumental for me. I have never experienced a person like Master Thu-Hien.
---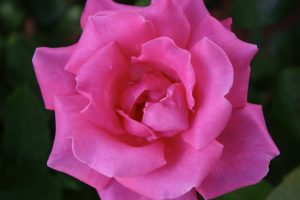 Kemba A.

"I had the pleasure to receive healing/energy work facilitated by Thu-Hien. Her approach is so nurturing and gentle yet the energies she sends are so POWERFUL and FIERCE. I recommend her to anyone seeking to reconnect to the Truth of their soul and return to True Reality."
---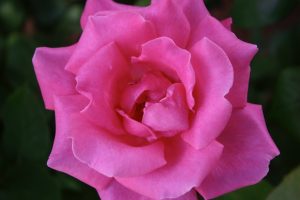 Crystal – I brought my 13 year old daughter to see Master Thu-Hien over a decade ago. She was having major learning problems in school and she was picking her skin until it bleed. The teachers told me she was not smart enough to learn.
After Master Thu-Hien talked to my daughter she sat me down and said, "The problem is she is smarter and more cleaver than the teachers. She does not want to listen to them."  That was the very first time I ever thought of my daughter as smart. We immediately changed schools and things improved.
Master Thu-Hien gave my daughter some lavender and told her to play with it and smell it whenever she was bored in school. She loved it. It helped her from nervously picking her skin. The healing sessions helped things improved a lot. My daughter is in college now and she still ask me about Master Thu-Hien because she loved the help she gave her.
---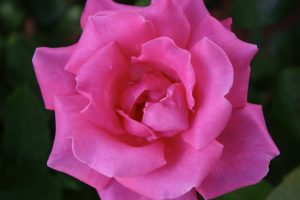 Kenya A.

"Thu-Hien is a true spiritual leader, a beacon of light. Her insights are accurate, passionate and deeply fulfilling."
---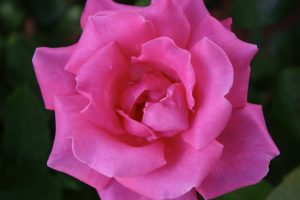 Carrie M.

"Thu-Hien embraces you with the light of her presence, which exudes the love and peace of God. She has obviously been called of God to use her adept intuitive gifts, healing abilities and deep commune with God and all that is heavenly to enhance and induce spiritual healing on various levels.
I have been more spiritually and emotionally awakened and protected as she both prayed with me and went into the silence on behalf of my family and me. We needed prayers for good and to fend off negative energy.
During the soul reading with Thu-Hien she helped conveyed for me a higher spiritual state of mind, body, and soul. Her discernment and revelations were very accurate, insightful and powerful. I see how she has invested the time needed to commune with the holy spirit to receive the intuition and guidance to assist others.
I especially have been blessed and comforted by her Divine Heart seminar which I took last year with my daughter. I feel anchored in God, protected, and cocooned while doing the daily exercises I learned. Even after a year, I still use them often throughout the day. They are a blessing and add joy and bliss to my life."
---